AN IMMERSIVE SONIC MEDICINE AND SOMATIC THERAPY RETREAT
Sound, Music, Embodiment and Nature to access deep healing and insights, growth and expansion.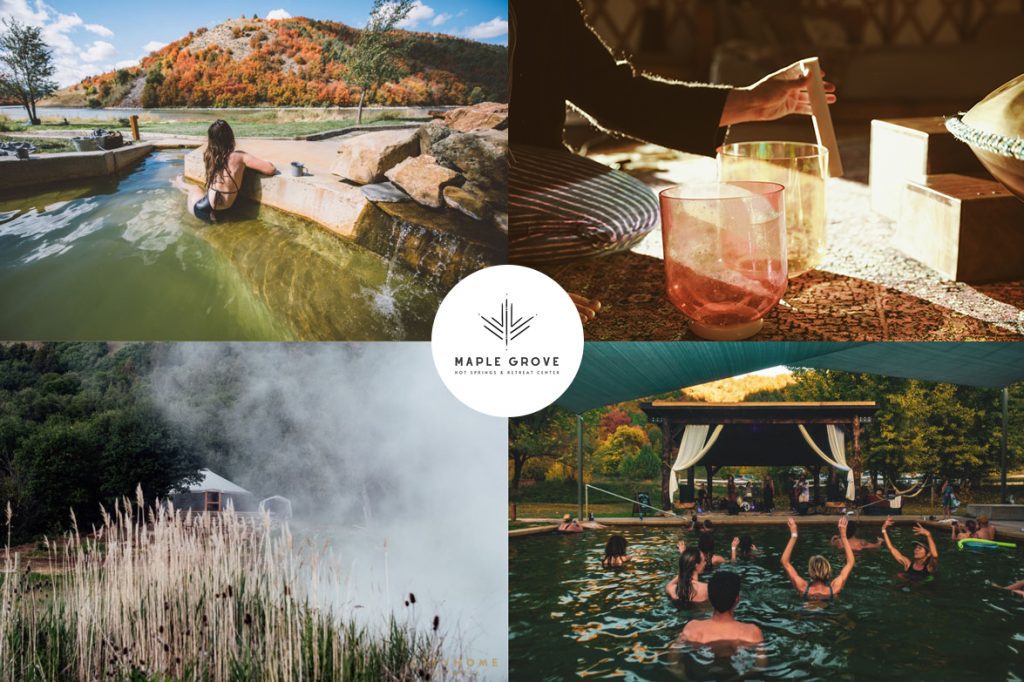 Held at beautiful Maple Grove Hot Springs, this multifaceted retreat offers holistic modalities that allow for healing, growth, expansion, and connection through music and energetic flow. The all-inclusive itinerary features workshops from an incredible lineup of musicians, yoga teachers, and healing facilitators plus breakout sessions for bodywork, private sound healing, tarot and astrology. Each day is curated with an array of revitalizing practices like yoga and meditation, sound healing and breathwork, with space for soaking in the private mineral pools, hiking, kayaking, and adventuring on the 45-acre, off-grid property.
All delicious, organic meals and snacks are provided and we have a variety of accommodations like yurts, shelters (studio cabins), canvas glamping, and tent camping options.
If you're looking for an enriching group experience to explore and expand your  consciousness, this Sound Healing Retreat will leave you both rejuvenated and inspired! You'll also leave with a new network of meaningful friendships and practices that elevate your ability to show up fully in the world as your highest self.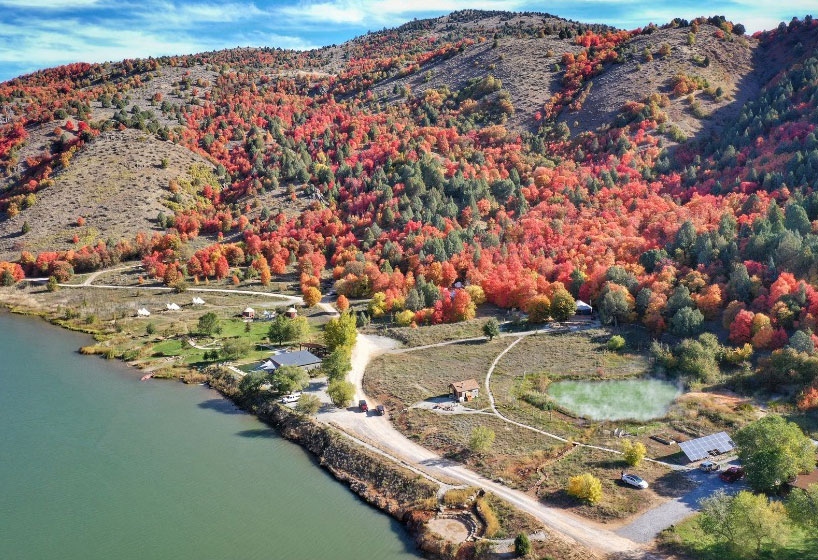 Thu Sept 28th - Sun Oct 1st 2023
ENERGY + FREQUENCY + VIBRATION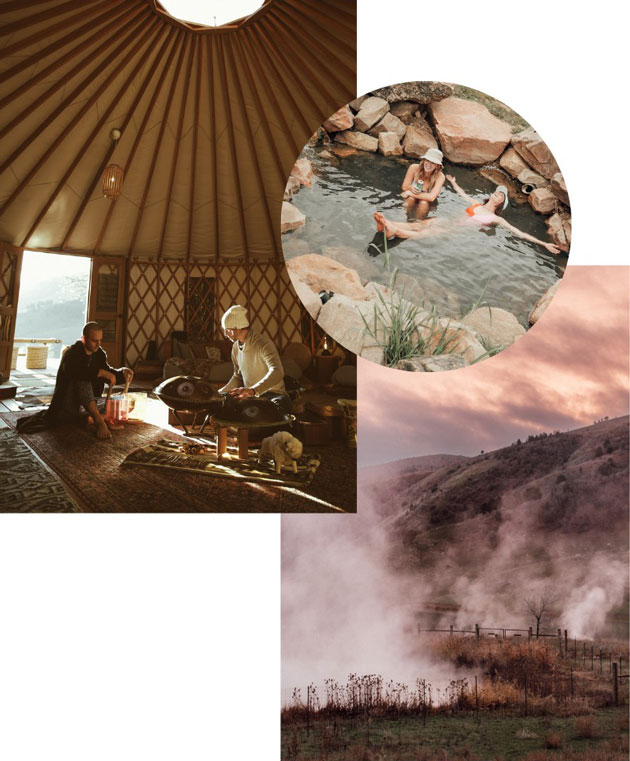 Spend 4 days and 3 nights immersed in music and movernent to revitalize and restore your spirit. Each day provides you with space to explore the landscape with time for rest and self-care. Explore a range of modalities taught by experts in:
YOGA
TAPPING
BREATHWORK
BODYWORK
EMBODIMENT
VOCAL TONING
KIRTAN
NADA YOGA
Maple Crove is our private sanctuary and you can also make space to commune with the land and waters through:
HOT SPRINGS SOAKINC
HIKING
CANOEING
STAND UP PADDLE BOARDING
RIVER PLAY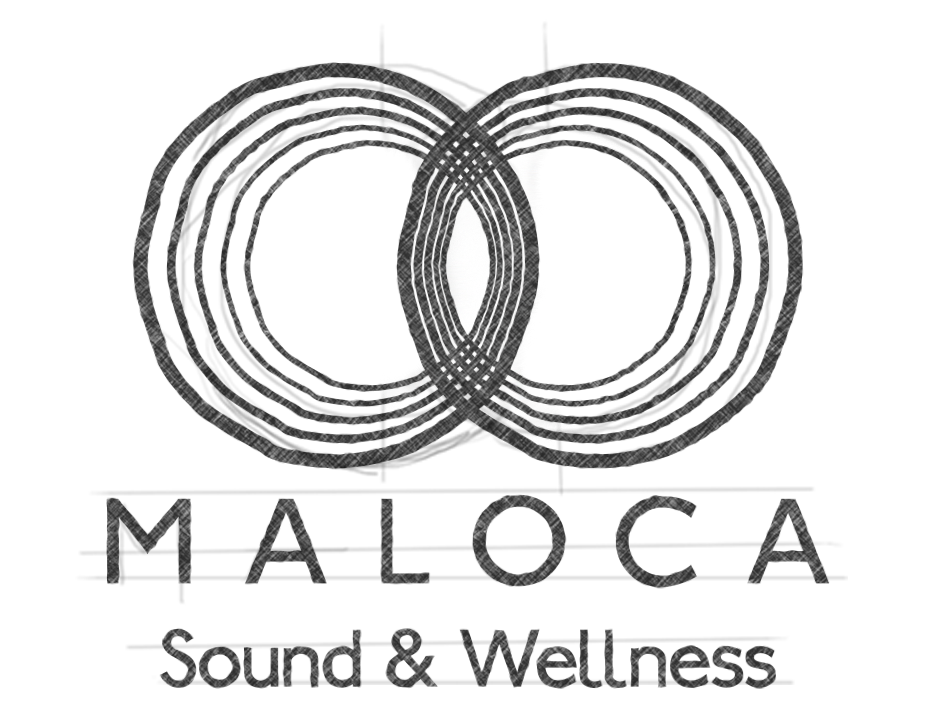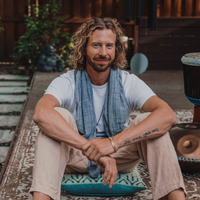 JUSTIN CRAWMER
Sound Practitioner,
Musician.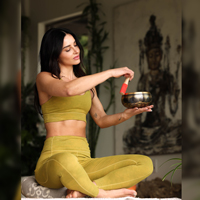 LEAH KLEIN
Sound Practitioner,
Yoga Teacher,
Breathwork Facilitator.
KATY MARIE
Certified NLP,
Hypnotherapist,
Breathwork Facilitator.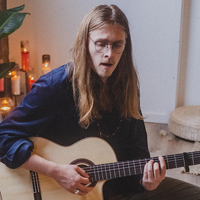 ALEC SODERBERG
Nada Yoga Teacher,
Kirtan Leader,
Vedic Counselor.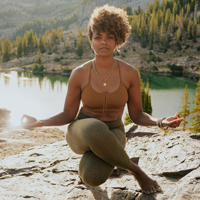 KERA THOMPSON
Yoga Teacher,
Meditation Facilitator.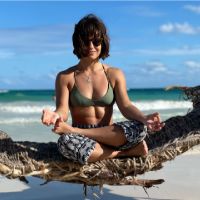 KATIE Schiffgen
Yoga Teacher,
Meditation Facilitator, Breathwork Facilitator, Meditation Guide.
Listen to OMWAY's new album:
SPECIAL GUEST FOR OPENING CIRCLE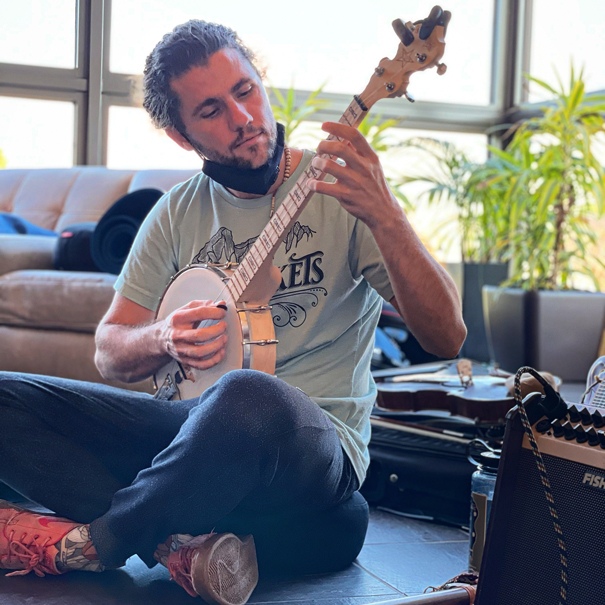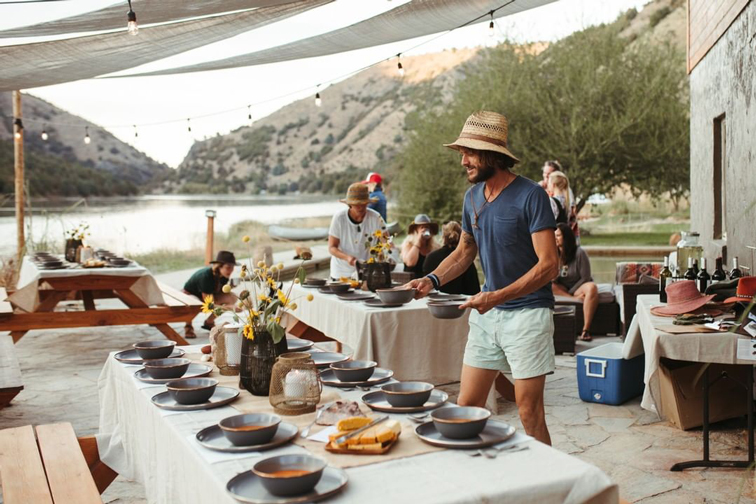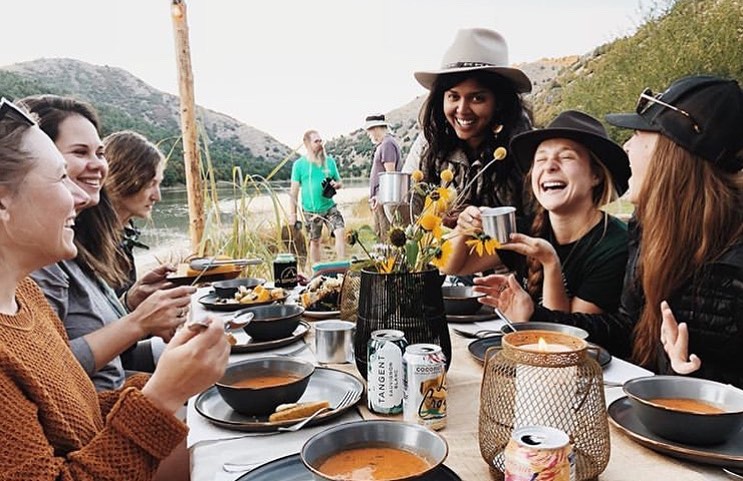 6 reviews on
I met Justin at a yoga retreat. He was there as a guest. During our classes and meditations he graciously offered his intuitive gift of sound. I had done energy work and had been to sound baths or sound meditations before, but never had I experienced anything like this. My whole body responded in a way I had not known. I have since done one on one sessions on a number of occasions and have been to a few sound meditations as part of my trauma healing and self discovery journey. I had already been working with an EMDR specialist (and continue to do so) and Justin's talent and intuitive nature were the perfect compliment to the work I was and am doing. His work is special. His space is warm and friendly, clean and inviting. My experience summed up… it has felt like returning home to myself.
Kelley Crawford
2022-07-07
Justin is an amazing sound bath musician and uses some really awesome techniques that I truly feel helped me move some stuck energy, and understand what I needed to focus on for more healing and growth in my soul journey. I highly recommend Justin's services! You will feel renewed energy and a refreshed mindset for whatever it is that you are working through🙏🖤👣🌀♾🧞‍♀️
Christina Williams
2022-03-03
Justin is a very intuitive sound practitioner. I've attended many sound baths and his are by far my favorite. He has such a wide variety of instruments and each one brings a different healing vibration so you're able to relax and let the sounds take you on a journey. He takes his time with each soundbath/ceremony and really caters to each individual. Very professional, highly recommend.
Chandler Cagle
2021-11-18
Beautiful soul. I can't wait to have another sound bath experience with Justin ✨🌌
Justin has an incredibly powerful, yet gentle aura about him. He is also an extremely gifted artist and sound practitioner. His knowledge and use of so many beautiful instruments is what brings such power and depth to his work. Justin is highly intuitive, trustworthy, kind, and totally professional.