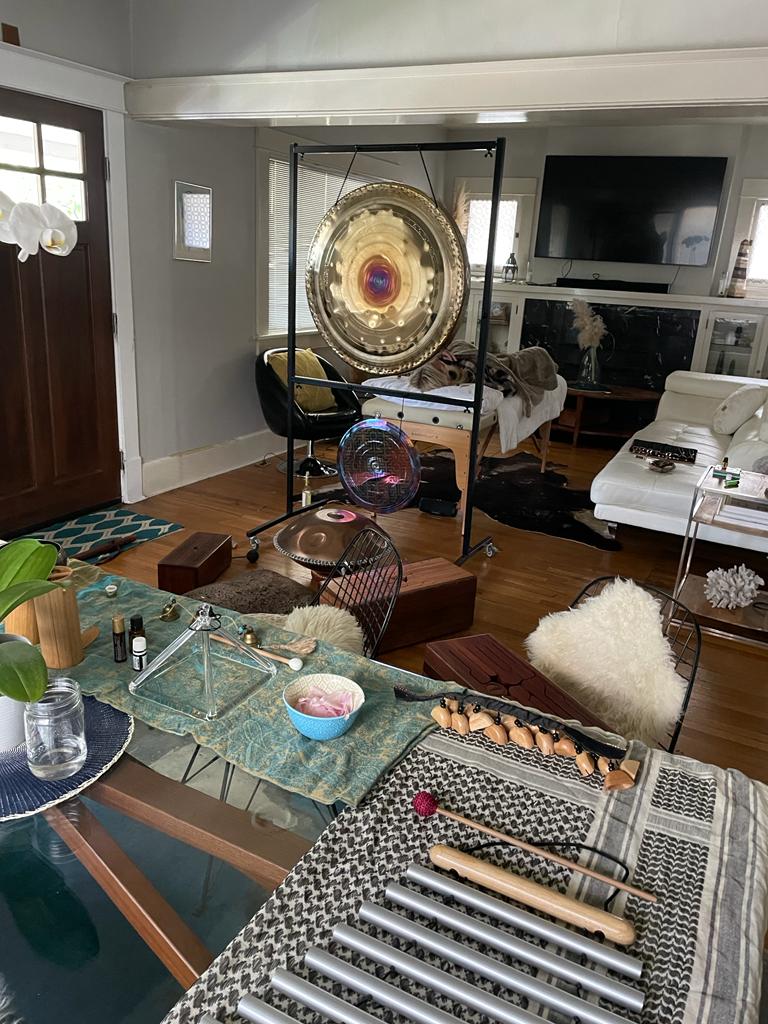 Maloca offers individual private sound healing sessions, group sound meditations, and private events. We can work together to personalize your experience for healing, journeying, gathering as a community, or deepening your meditation practice. Individual sessions include consult and intention setting, crystal bowls, tuning forks, powerful skin drums, live Handpan and tongue drum music, smudging, reiki, integration, and more. Maloca Services:
Sound bath journey w/ breathwork and guided meditation
Individual/Partner sound healing sessions
1:1 $222 (90 Mins)
1:2 $333 (90 Mins)
1:3-4 $444 (90 Mins)
Private Group (5 or more)
$555
Public Group Sound Ceremonies
$22-$55 per ticket, depending on the event
some events are done by Justin alone, and often collaborating/co-creating with other practitioners
Cacao Ceremony and sacred circles
Contact for pricing. Varies depending on situation.
Musical and instrument training for sound practitioners
Contact for pricing. Varies depending on situation.
Co-creation & Collaboration with artists, health and wellness practitioners, event organizers, and more.
Open to collaborations with other practitioners, musicians and medicine carriers
Live music and sound therapy collaboration w/ yoga, breathwork & meditation teachers
Shamanic journey / drumming