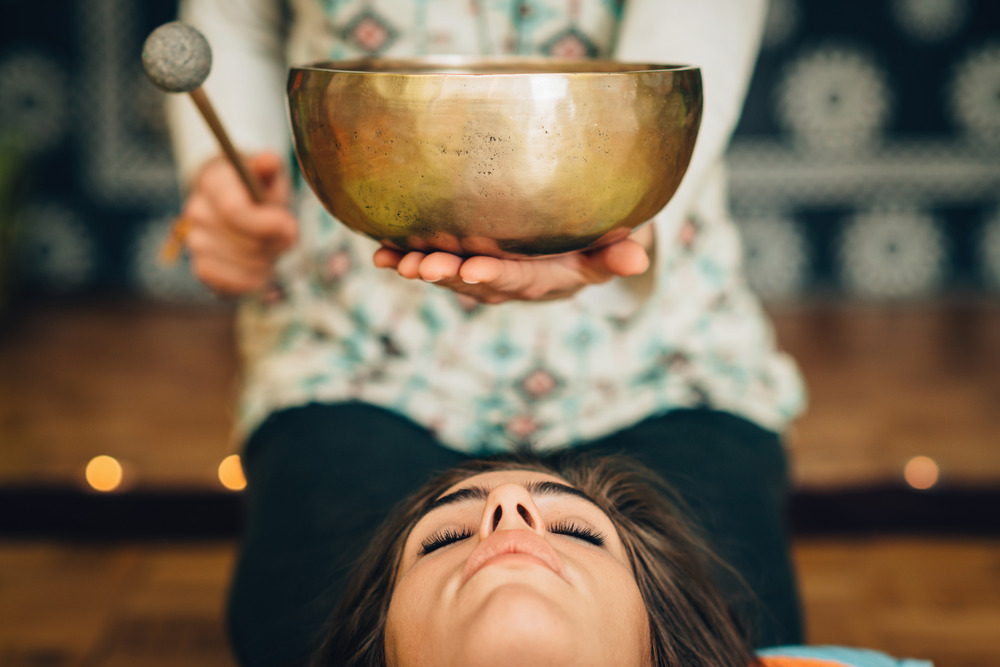 The practice of meditation has been around for literally thousands of years. It has helped untold numbers of people achieve better physical, mental, and spiritual health. Combined with things like yoga, sound therapy, and breathwork, meditation can promote ultimate relaxation for new insights and inner healing.
Whether you are new to meditation and sound therapy or are a seasoned veteran, there is something for everyone. Across the country, and even around the world, amazing meditation retreats are on the calendar for 2023. Below is our selection of the top five. We encourage you to check them out.
Kadampa Meditation Center NY – Scheduled Retreats
The Kadampa Meditation Center NY is located in New York's Catskills region just a few hours north of New York City. The center includes 82 acres of beautiful nature and a stunning Buddhist temple that serves as Buddhism's National Temple in the U.S.
Kadampa offers year-round classes, lectures, and multi-day retreats. Their retreats are among the most affordable in the country, starting at just $60 per night, per person.
Atlantis Cottage – Kundalini Yoga Wellness Retreat
Best Yoga and Meditation Retreat
If your preferred meditation technique involves combining yoga and breathwork in a serene, tropical environment, check out the 4-day Kundalini Yoga Wellness Retreat at Atlantis Cottage in the Florida Keys. The property is located on beautiful Cudjoe Key.
Retreats are conducted at various times throughout the year. Participants enjoy modern, comfortable accommodations along with additional property amenities and sessions led by fully trained and well-respected practitioners of yoga, breathwork, meditation, and more.
Maloca Sound – Higher Vibrations
Best Sound Healing and Breathwork Retreat
The Maloca Sound Higher Vibrations retreat is scheduled for Sept. 28-Oct. 1 at the amazing Maple Grove Hot Spring retreat Center in Idaho. Just a two-hour drive from Salt Lake City, Maple Grove Hot Spring is a private, off-grid center that offers the perfect environment for sound healing and breathwork.
Participants will enjoy comfortable but natural accommodations, delicious organic food, and the opportunity to experience healing, growth, expansion, and connection led by healing facilitators who are experts in sound healing, breathwork, and more.
Pathway Creations – Shamanic Energy Healing Retreat
Shamanic rituals have the unique ability to help participants get in touch with their inner selves in ways that other forms of meditation and mindfulness cannot. You can experience it for yourself at a 3-day Shamanic Energy Healing retreat held at the Pathway Creations center in Montpelier, Virginia.
Accommodations and meals are provided, and all food is vegetarian/vegan (with accommodations being made for special diets). Throughout your three-day retreat, you will experience a variety of shamanic rituals offered alongside kundalini yoga.
Camp Vortex – Personal Transformational Solo Retreat
For those who prefer attending meditation retreats alone, Camp Vortex in Joshua Tree, CA offers a flexible Personal Transformational Solo Retreat that can be as short as three days and as long as five.
Simple but comfortable accommodations are offered in concert with all your meals. For your emotional and spiritual healing, you will enjoy meditation, yoga, movement (hiking, qi gong), sound baths, ice baths, and individualized coaching sessions.
Hopefully, we have given you some good ideas for getting away and renewing your body, mind, and spirit through meditation retreats. There are many more to choose from throughout the United States. Bear in mind that some retreats are single events with rigid dates while others are offered year-round on a revolving schedule. With so many available, you are sure to find a number of them perfect for you.