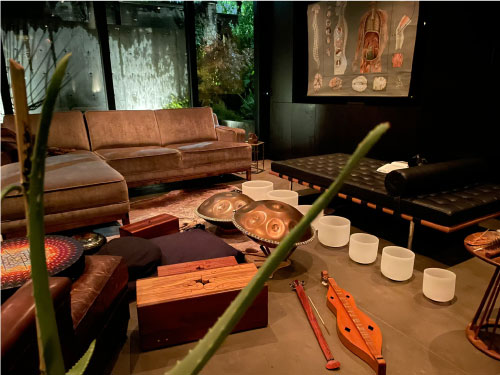 We can work together to personalize your experience for healing, journeying, gathering as a community, or deepening your meditation practice.
Individual sessions include consult and intention setting, crystal bowls, tuning forks, powerful skin drums, live Handpan and tongue drum music, smudging, reiki, integration, and more.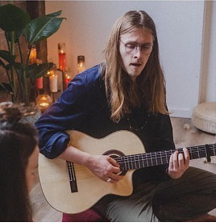 Alec is a teacher of Vedic knowledge—the source from which all Yoga, Ayurvedic Medicine, and Indian Philosophy emerged.
He has practiced and trained with teachers in the U.S. and India since 2012, and is the founder/owner of @srishala__ , a Vedic yoga studio in SLC. He is passionate about sharing the ancient art of meditation in a way that is compatible with modern life.
In addition to teaching Vedic Meditation, Alec also writes and records his own original music under the name All Waves. His music is a mix of indie-pop and Indian devotional music. Blending English and Sanskrit mantras together to create a unique heartfelt sound.
Katie is a 1000 hr certified yoga instructor and has been teaching yoga for 9 years. The type of breathwork she offers is a fusion of Holotropic, Breath of Love, Alchemy of Breath, and even sometimes Kundalini or Wim Hoff. It differs slightly every time but always leads to a similar place. The breathwork is usually done while lying down, eyes closed and music playing loudly. We breathe for an extended period of time (40+ mins) which changes your consciousness, taking you on a deep inner journey. Every journey is different for every person every time and the breath is the guide to bring you exactly what you need for your highest healing and awakening.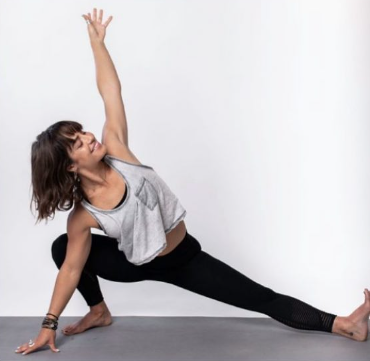 Kera Thompson is a Registered Yoga Teacher with Yoga Alliance and has called the great state of Utah home for almost 20 years. The discovery and practice of yoga, breath work, and meditation have been instrumental in helping her find healing, joy, and a measure of discipline in her life. She's honored to share her love for these practices with others. Kera strives to curate dynamic, soulful, yet accessible sessions that leave clients wanting more, and welcomes opportunities to collaborate with other practitioners at pop-up events, workshops, and retreats for the community.
Katy is a certified Breathwork Facilitator, NLP Practitioner, Hypnotherapist and trauma informed coach. She specializes in helping you transmute your pain into your greatest teacher so you can live alive and connected to your passions.
Over time, unresolved trauma or chronic stress causes dis-regulation of the nervous system. Breathwork helps to release of all that built up stress inside you and connect you back into the wisdom of your body. Katy guides you with circular conscious breathing to produce a cathartic emotional release. The session is paired with sound bath and medicine music from Maloca Sound, and guided NLP techniques to help break you free of the disempowered programs that run our subconscious mind.